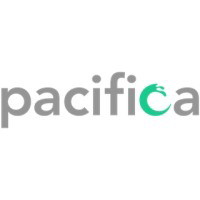 Pacifica Labs
Daily Tools for Stress & Anxiety. Based on Cognitive Behavioral Therapy. Available on iOS & Android.
Posted
Friday, February 27, 2015
Anxiety disorders are the most common mental illness in the U.S., affecting 40 million adults in the U.S. age 18 and older. Yet, two-thirds of them are not in treatment. While there will always be a place for traditional therapy, barriers such as stigma, cost, and distance often get in the way of individuals getting the care they need. Pacifica offers daily tools to help those with stress and anxiety. Based on Cognitive Behavioral Therapy (CBT), a well-researched technique for helping people understand the relationship between their thoughts, feelings, and behaviors, Pacifica is comprised of quick, immersive tools that are designed to fit into our daily lives.
Tags
Give Pacifica Labs some love:
comments powered by