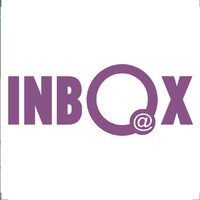 UseINBOX
UseINBOX provides e-mail marketing solutions on a tailor-made basis via a self-service interface.
Posted
Tuesday, October 10, 2017
INBOX is a cloud-based email marketing solution which includes tools for drag-and-drop newsletter creation, campaign automation, subscriber management, real-time reporting, and more. With subscription and pay-as-you-go plans available, INBOX is designed for use by everyone, no matter how many subscribers they have or emails they need to send. The INBOXBrush drag-and-drop email editor allows users to create custom newsletters from scratch or using one of the 100 mobile responsive templates, image library, and photo editing tools. Email campaigns can be sent manually, or automated using INBOX's advanced triggers. Periodical campaigns, personalized greetings for holidays, birthdays, or other important dates, and behaviorally-targeted campaigns can all be automated. Real-time campaign reports allow users to view opens, click-throughs, and reading times as soon as the campaign is sent.
Tags
Give UseINBOX some love:
comments powered by