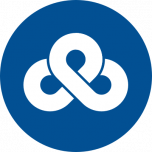 UploadFiles.io
File storage & sharing - instant, anonymous, free.
Posted
Monday, August 22, 2016
When you need to send large files, simply drag & drop them into UploadFiles.io - and get a unique shareable URL back immediately. No signup required. Set custom expiry dates if needed, or create a free account to manage your files and get 2GB of permanent file storage, for free. Need more space? Get 1GB of extra storage for every referral you make.
Tags
Give UploadFiles.io some love:
comments powered by