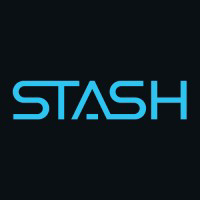 Stash Invest
Stash is an app that makes it easy for everyone to invest, based on what matters to them.
Posted
Wednesday, November 18, 2015
Stash is an app that makes it easy for everyone to invest. That's important, because 52% of Americans, and 74% of millennials aren't investing, and they are missing out on what's historically been one of the best ways to make money. With Stash, you can choose investments based on your interests, beliefs and goals, so you can invest in what matters to you. Believe it pays for companies to treat LGBT employees with fairness and respect? Choose "Equality Works." Want to follow one of the most successful investors in the world? Invest in "Roll with Buffett" for a slice of Berkshire Hathaway. Opening an account takes only two minutes and an iphone (android coming soon), and you can invest as little as $5, so it's not scary or expensive. The Stash advisor provides personalized investment recommendations, to help guide you. And Stash is social, so you can share your investment ideas with friends. We charge a subscription fee of $1 per month. Once your account balance reaches $5,000, we switch to 0.25% per year. In creating Stash, we took inspiration from the weight loss industry. We want to make it easy for people to take that first step and build good habits for the long-term.
Tags
Give Stash Invest some love:
comments powered by