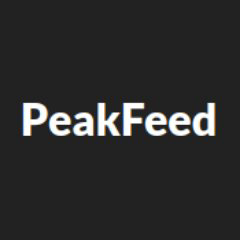 PeakFeed
All your company's social accounts. One weekly report.
Posted
Tuesday, April 12, 2016
PeakFeed is a simple, weekly report that summarizes all of a brand's social media efforts across all major social networks. Just add your profiles to your report, specify a couple of competitors for context if you'd like, set a day and time to receive your report, and you're done. Responsive reports come right to your email inbox automatically.
Tags
Give PeakFeed some love:
comments powered by