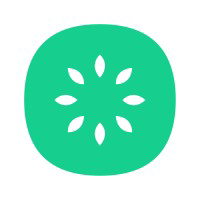 kiwiHR
The easiest HR solution for SMEs
Posted
Wednesday, July 11, 2018
Many SMEs are afraid of digitizing their HRM department. But they shouldn't be. With kiwiHR streamlining daily HR tasks is as easy as it gets.

kiwiHR's focus lies on making HR management more efficient and digital HR accessible to small and medium-sized enterprises. It offers easy-to-use features like employee management and time saving leave administration for all employees. Our team continuously works on enhancing kiwiHR with smart and useful features.

kiwiHR is best suited for small and medium-sized enterprises up to 250 employees of any business sector. Our software offers easy usage to all employees and time saving administration for managers. Its smart features are accessible from any device. Setting up kiwiHR takes less than five minutes and is absolutely free.

We are currently in our public beta. All available features are fully operational and more will be added until our official launch (estimated September 2018).

Look forward to numerous additional features like time tracking that will be added by then. All available features are fully operational and our team will gladly answer all possible questions.

Sign-up at any time and test kiwiHR's smart features as much as you want during our free beta.
Tags
Give kiwiHR some love:
comments powered by