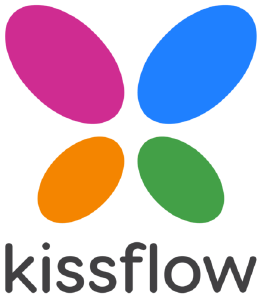 KiSSFLOW
Automate Work. Reduce Chaos.
Posted
Saturday, October 21, 2017
We created KiSSFLOW because we believe that people closest to the chaos know best about how to fix it. KiSSFLOW is an extremely easy-to-use, do-it-yourself workflow management software that allows you to discover, create, and modify business applications. You don't have to know coding or complex mapping to create workflows from scratch. Here are a few things that our customers like best about KiSSFLOW: - Intuitive drag-and-drop interface - Easy integration with all major platforms - Tracking, reporting, and analytics for all items - Over 50 ready-to-use apps - Affordable pricing - 7-day free trial on signing-up KiSSFLOW is used by 10,000 companies across 120 countries.
Tags
Give KiSSFLOW some love:
comments powered by