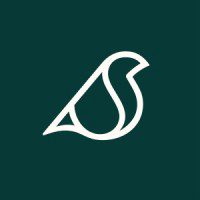 Flatbook
We pay your rent while you're away.
Posted
Wednesday, April 29, 2015
Flatbook pays your rent while you're away, guaranteed. Knowing you have to pay rent while you're away is the worst way to start the summer. If you plan on leaving your place for the summer and don't want to be stuck paying your rent or having to deal with the subletting process, Flatbook is here to help. The Montreal-based startup, boasting a headcount of over 60 employees, takes the pain out of subletting. Flatbook pays your rent to start the summer off right with up to 100% of rent and utilities paid for. You don't have to worry about anything being left behind: Flatbook stores your things in a secure facility, free of charge. With a $10,000 protection against damage in place, all you need to do to release yourself this summer is contact Flatbook, hand over your keys, and be on your way. Flatbook returns your keys at the end of the summer and welcomes you back in a home that's even better than when you left it. The best part is this is available at absolutely no cost to you. Too good to be true? A lot of people have asked us how we can do so much for them without asking for anything in return. This is how: 1. In each city in which we operate, we work with a dedicated Regional Manager, an interior designer, local artists, and a professional photographer who apply their skills to rearrange your space and improve its look. 2. We then make it easy for travellers to discover your place online. Let's say your rent is $2,500/month: we might be able to charge $250/night. Whatever's left after we pay your rent goes into helping more people benefit from Flatbook. Flatbook recently launched this year's Subletting Program in both North America and Europe. Applications close on May 1st for North America and June 1st in Europe. In the face of an 800% growth rate last year, Flatbook is poised to continue growing at a rate that currently exceeds even Uber's growth curve (Flatbook has reached 30 cities in less than 3 years vs. 25 cities in 4 years for Uber). Pack your bags and don't look back. Flatbook pays for your rent while you're away.
Tags
Give Flatbook some love:
comments powered by