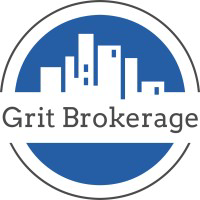 eCoaches
Earn & Learn Anything, Anywhere, Any Time.
Posted
Saturday, March 5, 2016
eCoaches.com is the new online marketplace for eLearning. Teach or learn any subject, from anywhere, at any time. While most online learning sites only concentrate on instructional videos, eCoaches.com facilitates learning through both learning resources AND 1-on-1 or group sessions. This is so that students are able to ask questions in real time. Having experienced those late night (last minute) study sessions before an exam, we KNOW how important it is for students to be able to find help at any time. Each coaching profile is equipped with all of the tools necessary to begin selling your coaching services today. To begin coaching, simply create an account, upgrade to an eCoach account for free, and begin creating courses. If you're planning on doing live sessions you can take advantage of our built in booking calendar. It's easy to set up and saves you time going back and forward with students looking to book a session. If you prefer to take requests, simply leave the booking calendar and you will be notified when a student gets in contact with you. If you've got learning resources for sale then simply upload them into your course and they'll instantly be available for download to students. Our business is built on our personal experiences. As well as traditional education we're also focusing on a niche market that's mostly been ignored for coaching purposes. This market is competitive gaming. We want to give our fellow gamers a chance to sell their gaming skills that they've spent countless amounts of hours perfecting, as well as, provide our students with the opportunity to find better players who can help them progress quicker without spending the amount of hours required to learn the skills alone. eCoaches.com is FREE to join and we don't make money unless our coaches make money. Most other online learning sites have complicated payout structures, not us. We have a simple fee structure that is fair, transparent and easy to understand. We don't try and fool you into paying in excess of 50% of your earnings! If you're an online educator, come join us. Our promise to you is that we will devote ourselves to the best customer service in the industry. We will treat our coaches with respect and always keep things fair. Without you, we're nothing — and we'll never forget it!
Tags
Give eCoaches some love:
comments powered by