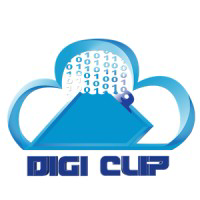 DIGI CLIP mobile forms
Checklists and Inspections made easy!
Posted
Thursday, March 14, 2019
DIGI CLIP mobile forms is the ideal solution for small to medium organisations that have heavy vehicles, equipment and facilities. DIGI CLIP allows field workers and other employees to complete checklists and inspections on a phone or tablet and communicate submitted checklists and inspections in real time. DIGI CLIP will automate the workflow of a fault or defect from initial identification to close-out. DIGI CLIP was built to save time and money when reporting on vehicles, equipment and facilities by digitising and automating pre-start checklists, inspections, and audits, and completing them on a phone or tablet via the DIGI CLIP mobile app. DIGI CLIP will automatically archive submitted checklists, inspections and other forms in the web-based software. The web-based software has a full search function that allows to search submitted checklists and inspections by the form name, the person that submitted the form, a date range, and a specific response in certain fields. DIGI CLIP is ideal when being audited. Faults and defects are automatically added to the DIGI CLIP Action Register from smart fields in checklists and inspections. The DIGI CLIP Action Register tracks and communicates the workflow of faults and defects to selected stakeholders. This includes the person that identified the fault via an automated email once it has been closed-out. The Action Register also allows for documentation to be uploaded that supports the workflow of faults and defects. DIGI CLIP is a SaaS application. DIGI CLIP is easy to set up and even easier to use. DIGI CLIP is up and running in minutes, not hours or days! DIGI CLIP is the number one inspection app solution!
Tags
Give DIGI CLIP mobile forms some love:
comments powered by