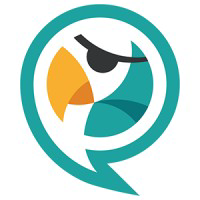 ChatPirate
The simplest live chat software.
Posted
Saturday, March 12, 2016
Ahoy sailor! We are delighted to introduce the simplest live chat software ever. It seamlessly integrates with your website, and you can start chatting with your visitors right away. Be there when your visitors need you the most, offer help, capture leads, and increase sales with a truly simple live chat!
Tags
Give ChatPirate some love:
comments powered by