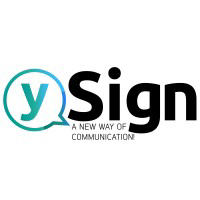 ySign
ySign is a blockchain-based messenger app, which is the reason for our ICO.
Posted
Thursday, October 11, 2018
Creating and developing an app for communication without stored information was our goal. Instead of storing your chat communications or calls on a central server, ySign uses blockchain technology for decentralized file sharing to carry and distribute encrypted messages.
Tags
Give ySign some love:
comments powered by