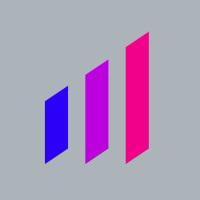 SALESmanago
Global, Leading Marketing Automation platform.
Posted
Wednesday, December 23, 2015
We are one of the world's largest Marketing Automation platforms (Datanyze ranks us as global TOP6) with over 4500 customers in 40 countries. Visit our website www.salesmanago.com Key information which you might find interesting: · We are a Polish company, originated from and developing in one of the fastest growing European economies and extremely innovative marketing environment. In 2015 Harvard Business Review nominated us a winner of GoGlobal competition as the most promising Polish Technology Startup. · The company was founded in 2011 and currently we employ over 120 people in Kraków, Poland (Headquarters), NYC, London and Bangalore (India), and we have over 300 partners in Europe mostly. · SALESmanago generated over 100% growth of revenue and profits over last 4 consecutive years. In our databases we gather complete profiles of over 200 million people in Europe. · Compared to the US Marketing Automation players, who focus on B2B, we are specializing in B2C (Venture Beat Insights ranked SALESmanago as a global leader in B2C / SMB Market). · We are probably the world's first Marketing Automation Platform fully integrating traditional Marketing Automation features with Mobile Marketing Automation (APPmanago.com) to provide the most complex customer profiles including website, mobile app, offline and transactional data. · Our investor is Integer / Easy Pack– an operator of the world's largest parcel locker network for eCommerce and Online Stores. Market trends we currently observe: · Emerging markets like Central Europe are far more active in rapid adoption of the newest and the most innovative technologies supporting online sales & marketing to develop dynamically growing online business models (Percentage of sales made online: Poland – 18%, vs. Spain – 11%, vs. Czech Republic – 39%!, and the latter grows by over 20% annually). · Large multinational corporations with offices in Central Europe are more and more willing to transfer the knowledge and marketing experience from those offices where new technologies are adopted quickly (20 years ago the knowledge was transferred the other way around). · Poland, with more and more prominent VC present on the market and great technological potential of young people (best technological universities), is becoming a new center of technological development in Europe.
Tags
Give SALESmanago some love:
comments powered by