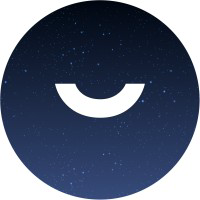 Pzizz
Sleep at the push of a button!
Posted
Friday, July 28, 2017
Sleep at the push of a button! Fall asleep fast, stay asleep & wake up refreshed. -#1 App in USA, UK, Australia, Canada, India and more -Solve insomnia, get stress relief, boost energy -FREE to try, no credit card required -Simple & easy to Use -Join over 500,000 people getting incredible sleep with Pzizz "I love Pzizz... Best I've used by a mile" - J.K. Rowling on Twitter Also FEATURED in The New York Times, WIRED, Engadget, Gizmodo, Product Hunt, Lifehacker, Mashable, Newsweek, Sports Illustrated and more! HOW IT WORKS Pzizz delivers sleep at the push of a button! Using the science of psychoacoustics (see our website for in-depth details), the app's patented system plays you a sleep-optimized mix of music, voiceover, and sound effects to quickly quiet your mind, put you to sleep, keep you asleep, and then wake you up feeling refreshed. If you want to sleep better at night, or take incredible power naps during the day, this is the app for you! All you have to do is listen to Pzizz. Headphones/earbuds are recommended for optimal effectiveness, but your built-in phone speaker will work too. PRESS MENTIONS "…Hibbert credits the app for helping cure his insomnia and diminish his postgame dependence on Ambien." – NBA Star Roy Hibbert speaking to Sports Illustrated "That night, I nestled under my covers, downloaded the full version of Pzizz and turned it on… I was out before 20 minutes had passed and haven't looked back since." - Jenna Wortham, New York Times "Pzizz helps you get to sleep faster and get more restful sleep with a combination of soothing sounds and voice cues aimed at helping you relax, destress, and get to sleep. In my experience, it works really well." - Adam Pash, Lifehacker WHAT MAKES PZIZZ SO MUCH BETTER? *Simplicity* Sleep at the push of a button! Unlike other sleep solutions, you don't have to change your behavior, keep a sleep diary, or limit your activities. Just listen to Pzizz, and enjoy incredible sleep. *Side Effects* Our only side effect is sleep! Unlike medications or supplements, you'll never have to worry about adverse effects. *Variety* Every time you listen to Pzizz it creates a unique session for you. This ensures your brain doesn't get fatigued from hearing the same things over and over again, and helps maintain effectiveness over time. *Highly customizable* Adjust sleep duration, volumes, voice gender, or add a 3D effect for a fully personalized listening experience.
Tags
Give Pzizz some love:
comments powered by