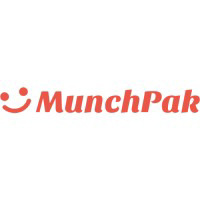 MunchPak
Snacks from around the world. Delivered.
Posted
Saturday, October 17, 2015
MunchPak came around at a time when there was nothing of its kind. Sure, there were a few subscription boxes, but there was really nothing for co-founders Michael Beletz or Andrew Hawel to model MunchPak after. Michael and Andrew recognized that there really wasn't anyone doing what they envisioned MunchPak would eventually do – find the best snacks from all over the world and deliver them right to any average Joe's door. Andrew and Michael acknowledged that there were so many different candies, chips and other types of snacks in the world that aren't available everywhere – but that doesn't make them any less tasty! So Andrew and Michael set out on a mission in November, 2013 to find the best of the best from all over the world, and bring them right to you. In the beginning, MunchPak was just a small little subscription box ran by Michael and Andrew out of Michael's living room, as they hand picked and packed the boxes themselves each night. Of course, during the day, Michael was busy supporting his own web design and SEO company while Andrew finished his degree at Arizona State University and worked as a freelance web designer. Today, MunchPak has a dedicated team to each stage of the process of getting our subscribers their tasty MunchPaks. As MunchPak continues to grow every day, both in members and offerings. MunchPak stands out more than any other subscription snack box because it is mainstream in comparison to niche subscription boxes that focus on health and fitness or solely on Japanese candy. MunchPak as something for everyone because Andrew and Michael recognized from the very beginning that people just love to snack on things that taste heavenly. Michael and Andrew realize that people haven't heard of all the snacks from all around the world - or even just in the United States. They try to find what's good - whether it's new, popular, or just really incredibly tasty - and make sure it finds its way into your MunchPak. In the future, we plan to keep searching for new snacks to keep your MunchPak filled with the best.
Tags
Give MunchPak some love:
comments powered by