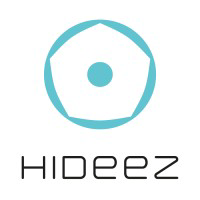 Hideez Group Inc.
Your Only Digital Key
Posted
Friday, September 14, 2018
We are Hideez Group - a team of successful engineers, entrepreneurs and marketers with huge experience of almost 50 years in development, 12 years in Enterprise and two previous startups, both in hardware and software fields. Our strong belief is that Endpoint Cyber Security should not be only reliable but also convenient. And we are glad to present to you our first product, that is already in the market. Hideez Key is a Bluetooth device that replaces your physical keys, tokens and passwords. It simply becomes the only way of authentication in your digital and physical access. We successfully graduated from MACH37 Fall'17 Acceleration Program for Cyber Startups. During our acceleration we have defined and tested our enterprise business model with several verticals. Now we focus on endpoint user authentication in Finance\banking, Hospitality, Logistics and Healthcare verticals. We are going to help businesses easily integrate Endpoint User Authentication solution into their existing digital environment. We are not trying to outcompete existing user authentication methods that are already in business, but we can complement them with additional endpoint security level. Our Enterprise solution is currently beta version and include Hardware token for privileged access users– Hideez Key, Software token on the smartphone for non-privileged users – Hideez Lock and Hideez Server – Secure Remote Credentials Management & Delivery tool, connector to existing enabled authentication environment.
Tags
Give Hideez Group Inc. some love: