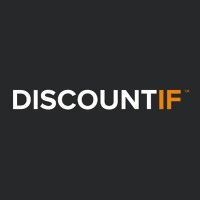 DiscountIF
Cashback with a Twist!
Posted
Friday, September 25, 2015
Earn up to 100% cashback on any Amazon.co.uk product purchased through DiscountIF. Correctly predict the outcome of any Sporting or TV event and you'll receive the cashback on your purchase within 14 days. Get it wrong, and you've still received your product at no extra cost!
Tags
Give DiscountIF some love:
comments powered by