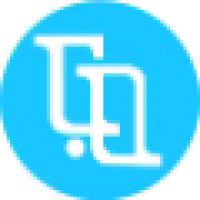 Cognalys,Inc.
Multi platform mobile number verification made easy
Posted
Sunday, May 17, 2015
Cognalys is a company whose devoir is Commitment to professionalism and distinction. Cognalys is one of the pioneer companies who have developed an application tool that could break all economical and technical boundaries of constrains in the area of mobile Number verification and two factor authentication process. Cognalys is dyed-in-the-wool to serve its customers globally with its international mobile number verification and international two factor authentications API. Cognalys applications today supports the global developers to simplify and also gain economically in the process of mobile number verification and two factor authentications Viz MISSED CALL based process. Developers across the globe today can integrate Cognalys RESTful API to their multiple web standard framework with ease. Cognalys RESTful API will trim down the impediment of progression of the developer to integrate mobile number verification and two factor authentication process into their application frame work. Today the SMS's are region based. This is a factor which mainly escalates the cost of mobile number verification process. Cognalys helps its customers to sever down on this pricey process. Our RESTful API also comes along with a power packed plug n play Android Library. Developers can now integrate this to their android application with ease. Cognalys android library will handle fluently the developer's user mobile number verification process without any much effort from his side. Team Cognalys is relentlessly in the pursuit to hand hold its clients to customize and build any of their complex mobile applications effortlessly and economically mainly in the area of mobile number verification process and two factor authentication.
Tags
Give Cognalys,Inc. some love:
comments powered by