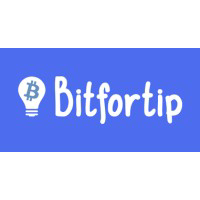 bitfortip
Earn Bitcoins by finding a better deal or by giving the right tip to someone.
Posted
Monday, March 28, 2016
Itt allows you to find better price deals on the internet for an item/service that you might need. This is done by simply depositing a small amount of Bitcoin with Bitfortip and asking a question about where to find it the cheapest. For example. Let's say someone wants to get a specific smartphone and after his own online research he found it for 500$. He then offers a reward of 0.000139 BTC ( 0.05$) if someone can find it even cheaper, say 480$. Then the person who finds the best price is rewarded with 0.000139 BTC and the inquirer saves 20$. Bitcoin allows to make micropayments to people and in return received replies with better price deals that save money to the inquirer. That couldn't be done with a traditional banking service. Bitfortip can prove to be a great experience that uses an attractive currency to receive an equally attractive service. The website is very new and few users are actually registered. If this website gets a good amount of visitors, it will have great potential.
Tags
Give bitfortip some love:
comments powered by